Pretzel Sticks - You Choose Dark, Milk, White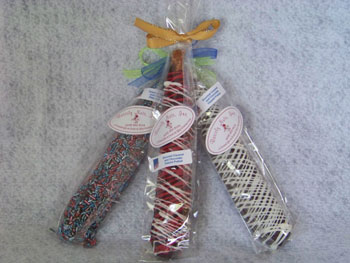 Pretzel Sticks
We take a salted pretzel sticks and dip it first in gooey caramel, then coat it in chocolate for a little bit of heaven. They are available in Milk Chocolate, Dark Chocolate & White Chocolate.
We take the extra steps to guarantee your chocolates arrive in a manner that will ensure food safety and preserve quality.